Facebook Ads Services | Facebook Ads | fb Ads Services | Fb Ads Manager | Fb ads | fb manager Ads | Meta Ads | Meta Ads Services
Hey there, are you wondering how this thing works? Feel free to contact us. We will be more than happy to help you out….
Facebook Ads | Facebook Ads Manager | Fb ads | fb manager Ads
Fb Ads Manager is a comprehensive platform for creating, managing, and optimizing advertising campaigns on Facebook and Instagram. It offers robust targeting options to reach specific audiences, tracks campaign performance with detailed analytics, and allows for budget control and ad creative customization. With its user-friendly interface, advertisers can easily monitor ad spend, adjust ad content, and measure the effectiveness of their campaigns, making it an essential tool for digital marketing success on these social media platforms.
Meta platforms: where Ads Runs
When you hire a professional digital marketing agency for social media marketing & Social Media Ads services you get the following benefits:
Measure the power of your Facebook ads
Measuring the effectiveness of fb ads involves analyzing key metrics like click-through rates, conversion rates, and return on ad spend (ROAS). These metrics provide insights into ad performance, indicating how well ads resonate with the target audience and drive desired actions. Additionally, tracking metrics like cost per click (CPC) and cost per conversion helps assess the efficiency of ad spend. Regularly reviewing these metrics and conducting A/B tests enables advertisers to refine their ad strategies and maximize the impact of their fb ads, ultimately leading to improved campaign results and ROI.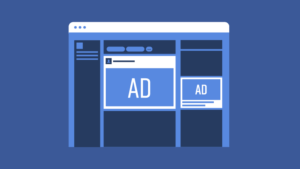 As a leading player in the field of Facebook  Ads Services, we have helped many startups, small businesses, and some of the top brands in India as well as around the World boost their sales and make awareness through the fb ads. Furthermore, Markzmania is a full Meta Ads service provider company and we specialize in developing social Media Ads, social media strategy, social media optimization, social media audit, creating graphic content, organizing paid campaigns, influencer management, and managing profiles, among others.
Facebook ads  is a great platforms provide a great opportunity to engage with the audience, as most of the people can be found scrolling their news feeds online, be it Facebook, Linkedin, or Twitter. There are several benefits of using social media campaigns for boosting your business, for example, if your unique content goes viral then further word of mouth will take care of your brand promotion. We at Markzmania, the best Digital media marketing company ensure that all your content is creative, unique, and engaging. Get in touch with us for further details and boost your social media channels.
Our Facebook Ads Services Offer
Content Development Capabilities
Analytics-Backed Decision-Making
Detailed Reporting
Our Facebook Ads Services Offer
Our Facebook Ads services encompass end-to-end solutions for businesses aiming to advertise on the Facebook platform. We specialize in crafting strategic ad campaigns, creating engaging ad content, precise audience targeting, and budget optimization. Our services enable businesses to enhance online visibility, engage with their desired audience effectively, and achieve specific marketing objectives. We provide a comprehensive approach to Facebook advertising, delivering measurable results and helping businesses grow their digital presence.
Content Development Capabilities
Analytics-Backed Decision-Making
Detailed Reporting
Our Fb Services India Includes
The Fb Ads services in India offered by Markzmania are unparalleled from any other company. We offer effective and efficient Digital Marketing agency in India that will work best for your business at a price you can afford. Our Fb Ads packages in India are customized and can fulfil all your business's Fb Ads needs. Eager to know our Fb Ads pacages? Click the link below or contact us and get an instant quote!
fb  Ads Marketing involves leveraging the Facebook platform to promote products or services to a specific target audience. It encompasses campaign planning, ad creation, audience segmentation, budget management, and performance analysis. Through precise audience targeting options and ad customization, businesses can maximize their online reach and engagement. Regular monitoring and optimization of ad campaigns are crucial to achieve desired objectives, whether it's brand awareness, lead generation, or sales conversion. fb Ads Marketing is a dynamic and data-driven approach to harness the potential of social media advertising.
Our  Fb Ads expert team will follow the Facebook guidelines to create perfect ads for your business so you can reach maximum people and get good results in terms of leads, traffic, likes, conversions, and other objectives.
 Our Agency often begin by segmenting the target audience based on demographics, interests, behaviors, and other factors. This helps in creating highly targeted ad sets that resonate with specific groups of users.
Our Agency focus on creating engaging ad content, including eye-catching visuals and compelling copy. A/B testing is frequently used to refine ad elements for better performance.
Proper allocation and management of ad budgets are essential. Agencies determine how much to spend on each campaign, ad set, and ad based on campaign objectives and performance data.
Data-driven decision-making is at the core of Facebook Ads services. Agencies regularly analyze performance metrics such as click-through rates, conversion rates, and ROAS to assess the effectiveness of campaigns.
 Setting up conversion tracking allows agencies to monitor specific actions users take after clicking on ads, such as making a purchase or signing up for a newsletter. This helps in measuring campaign success.